Summer 2017 Camping Opportunities:
Lots More Changes as We Celebrate Our 53rd Year at Rancho Alegre
Put the Outing in Scouting
Now is the time to begin planning next summer's camping program. No matter what program within Scouting, we have the Summer Camping opportunity for you and your Scouts. The year 2017 marks the 92nd year that Summer Scout Camping has been happening in the Lake Cachuma area for Scouts of this area. First it was Camp Drake, and since 1965 Scouts have been camping at Rancho Alegre.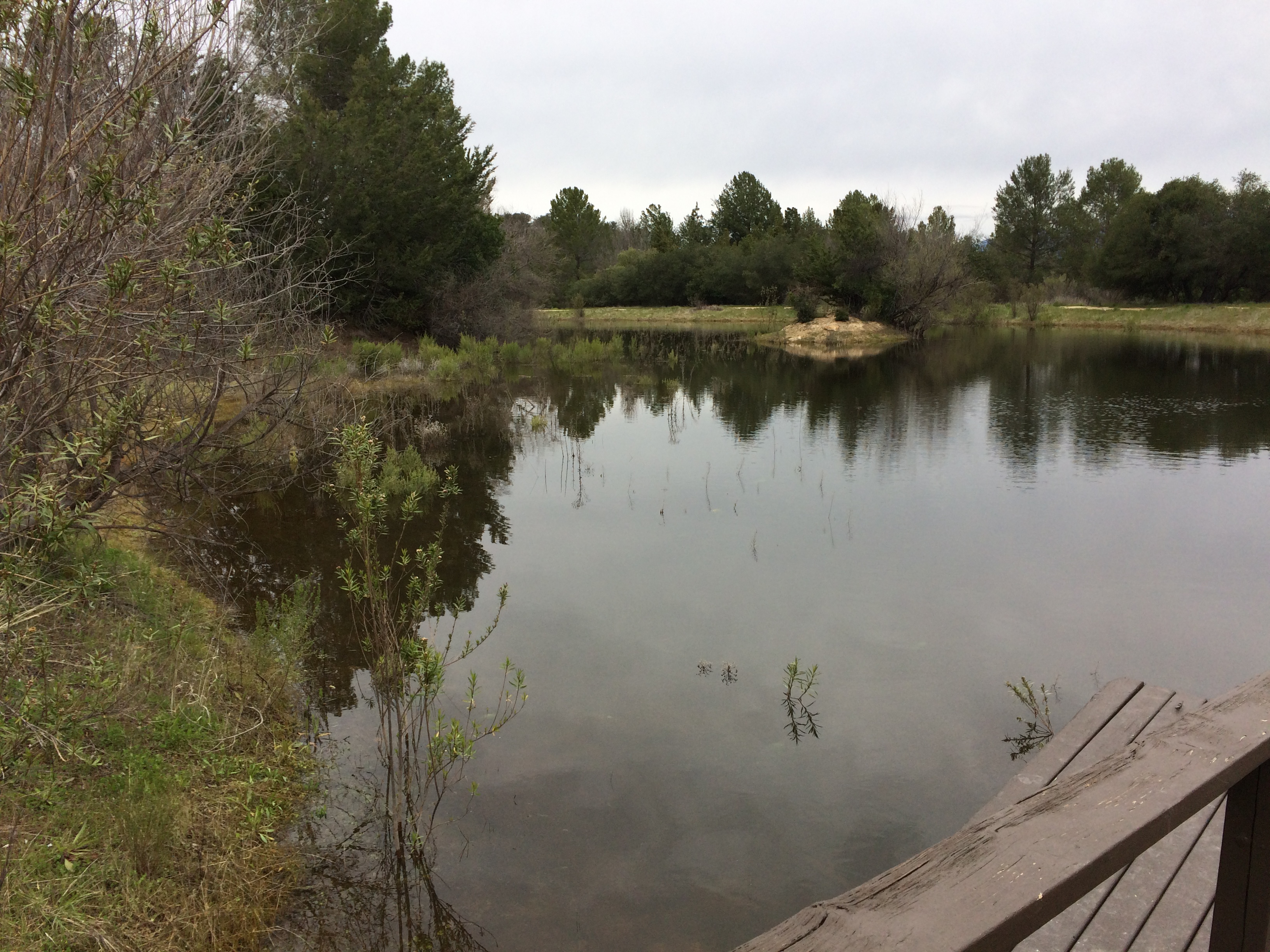 Lake Janis as of 2 pm on Saturday, February 25, 2017
---
Cub Resident and Family Camp - Set aside July 5 to July 8 for Cub Resident and Family Camp (all ranks). This year's theme is Hawaiian Summer, and there will be plenty of activities and competition with this theme of exploring new areas. This is in addition to our traditional programs of aquatics, BB guns, and archery, nature, and handicrafts. We will again stress both Webelos pins and Cub belt loops for those activities you can only do at camp. Earn medals for fun activities. Every Scout comes home a winner!
Cub Scout Day Camp - Cub Scout Day Camp is held in 4 locations throughout the Council each year during summer break. Your Council Cub Day Camp Committee is planning and organizing the activities to take place at four locations throughout the Council: Santa Barbara, Santa Maria, San Luis Obispo, and Paso Robles/Atascadero. Information for the 2017 South Coast, Del Norte, and Camino Real Cub Day Camp will soon be accessible through their respective District web page. All other Districts need to contact their District Director/Executive as plans are still in the formative stages.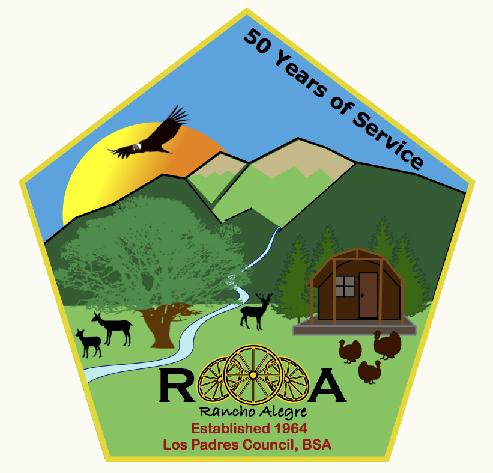 Boy Scout Advancement Trail Camp - We have one session planned in 2017. This session begins on Sunday, July 9 and goes through Saturday morning, July 15. We have several new merit badges and activities and a few more surprises planned. For additional information on programs offered at camp, click on the title link for Advancement Trail Camp above.
Wilderness First Aid - The Risk Management Committee of Los Padres Council will continue to offer two sessions of Wilderness First Aid in 2017. The first session occurs at Rancho Alegre on April 7-8. A second session is scheduled in the San Luis Obispo area on two Saturdays, September 30 and October 7. A minimum of six participants must register for each event in order for them to be held. Participants must attend both days in their entirety to be certified. Prior to the course, the applicant must have an Adult CPR and AED certificate issued within the last two years. in order to provide Council participants the first opportunity to register. The class is limited to 15 students. Participants must be at least 16 years old and must complete a final exam with an 80% or better score.
If you have any questions, please contact Instructor George Brown at (805) 528-7214 or kf6pbl@hotmail.com.
Lifeguard Academy - This five day program for Scouts, Scouters, and community members (non-Scouts) is normally held in mid-June each year. The 2017 program will be held June 18 to 24 at Rancho Alegre. This advanced aquatics program develops candidates to become BSA Certified Lifeguards. Our training closely adheres to Red Cross standards. Participants must be at least 15 years of age. Every Troop should have at least one certified lifeguard for troop outings. The fee for 2016 is $335 which includes dorm accommodations, food, Basic First Aid/CPR and the training. If you register and pay in full before April 15, 2016, the fee is only $310.
National Youth Leadership Training (NYLT) - Offered at Rancho Alegre will be in mid June 2017. Click on link to find out more about this leadership program for youth.
Camp Staff... In order to make these programs available to our Scouts, we need a corps of great Scouts and Scouters to be on staff during the summer. 2017 Camp Staff Training will be done from June 25 to June 30 at Rancho Alegre.
We need Lifeguards; Shooting Sports supervisors; counselors for Nature, Scoutcraft, Handicraft, and Physical Fitness merit badges; a medic; a Commissioner, etc. Camp Staff must be available from June 25 to July 17. Additional assignments for lease groups of our facilities will be available outside these dates.
Application forms forms can be downloaded and submitted to Scott Oldenburg at Rancho Alegre. If you have any questions, contact Scott Oldenburg at scott.oldenburg@scouting.org.
*** Summer Camp Staff Application ***
Click on red bar above
Important Camp Forms... Here are quick links to the four most important and most sought after forms needed by Scouting units for camping purposes:
Campership Funds
Our council is pleased to offer assistance to Scouts that need financial aid to attend camp at Rancho Alegre this summer. These funds may be used for Cub Scout Resident Camp or Boy Scout Summer Camp.
Our Board has a strong commitment to the fact that finances should not be an obstacle to keep Scouts from attending Rancho Alegre. Our campership fund has limited resources, and as a policy, we do not offer 100% scholarships to attend Camp. However, if a Scout needs assistance we will consider the family circumstances and offer as much help as we can.
Please fill out the "Request for Campership" from our Document Library and return it to the Rancho Alegre Program office, 2680 West Highway 154, Santa Barbara, 93105, or you may fax it to (805) 686-5175. The deadline for submission is June 15, 2017.
All information is confidential, and you will be notified of the Council's decision within 10 days of the submission deadline.