Unit Toolbox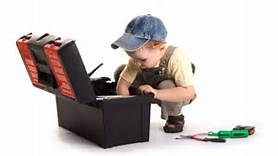 In May and June of each year the five Districts hold a planning workshop for the new year. During those meetings a number of documents will be distributed to the attendees. We are offering these pages with copies of the handouts for each of the Districts.
Council-wide Distribution Documents:
Scouter Code of Conduct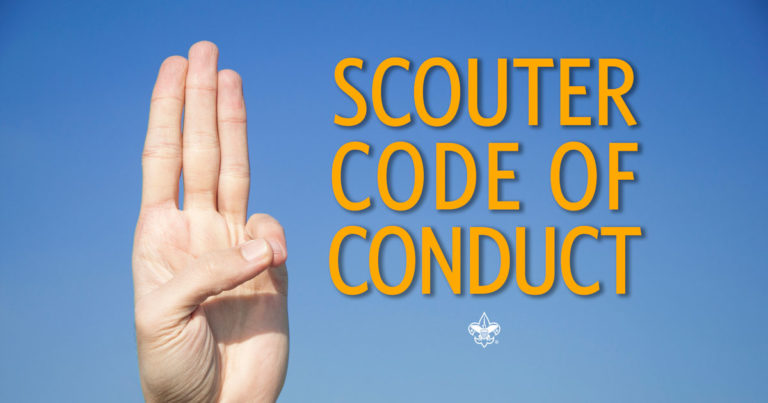 We ask our Scouts to follow the Scout Oath and Scout Law. Adult leaders, though, are held to an additional standard.
It's called the Scouter Code of Conduct.
Think of it as a checklist of expectations for adult conduct in the Scouting program. At Scouting meetings and events, these are your rules to live by.
The Scouter Code of Conduct, available here as a PDF and included at the end of this post, outlines 10 standards for adult leader behavior. The code is aimed at keeping young people safe in the Scouting program.
It debuted in its current form around October 2015, but this is the first time I'm blogging about it.
You'll notice it addresses some key items that could put participants at risk. That includes reminders about transportation and unauthorized activities. Many of the items tie in to the BSA's mandatory Youth Protection training.
Scouter Code of Conduct
On my honor I promise to do my best to comply with this Boy Scouts of America Scouter Code of Conduct while serving in my capacity as an adult leader:
I have or will complete my registration with the Boy Scouts of America, answering all questions truthfully and honestly.
I will do my best to live up to the Scout Oath and Scout Law, obey all laws, and hold others in Scouting accountable to those standards. I will exercise sound judgment and demonstrate good leadership and use the Scouting program for its intended purpose consistent with the mission of the Boy Scouts of America.
I will make the protection of youth a personal priority. I will complete and remain current with youth protection training requirements. I will be familiar with and follow:

BSA Youth Protection

policies and guidelines, including mandatory reporting

When transporting Scouts I will obey all laws, comply with youth protection guidelines, and follow safe driving practices.
I will respect and abide by the Rules and Regulations of the Boy Scouts of America, BSA policies, and BSA-provided training, including but not limited to, those relating to:

Unauthorized fundraising activities
Advocacy on social and political issues, including prohibited use of the BSA uniform and brand
Bullying, hazing, harassment, and unlawful discrimination of any kind

I will not discuss or engage in any form of sexual conduct while engaged in Scouting activities. I will refer Scouts with questions regarding these topics to talk to their parents or spiritual advisor.
I confirm that I have fully disclosed and will disclose in the future any of the following:

Any criminal suspicion, charges or convictions of a crime or offense involving abuse, violence, sexual misconduct, or any misconduct involving minors or juveniles
Any investigation or court order involving domestic violence, child abuse, or similar matter
Any criminal charges or convictions for offenses involving controlled substances, driving while intoxicated, firearms or dangerous weapons.

I will not possess, distribute, transport, consume, or use any of the following items prohibited by law or in violation of any Scouting rules, regulations and policies:

Alcoholic beverages or controlled substances, including marijuana.
Concealed or unconcealed firearms, fireworks, or explosives.
Pornography or materials containing words or images inconsistent with Scouting values.

If I am taking prescription medications with the potential of impairing my functioning or judgment, I will not engage in activities which would put Scouts at risk, including driving or operating equipment.
I will take steps to prevent or report any violation of this code of conduct by others in connection with Scouting activities.
From Bryan on Scouting, January 13, 2017
---
Council's Annual Calendar 2016-2017: contains only Council wide events. Be sure to download your individual district's calendar below as well. This is the basis upon which all District and Unit calendars should be planned.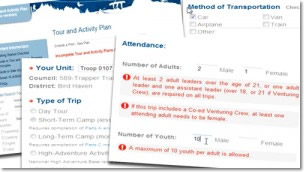 Journey to Excellence is the BSA's new program to replace Quality Unit. This process requires advance planning and offers different levels of participation and recognition based on a unit's achievement. Units will need to log their service in on Good Turn for America in order to receive credit for unit service in Journey to Excellence.
Tour Planning Worksheet (Q&A) Policy or Tour Planning Forms:. Destroy all the old forms. An informative training video has been developed on how to use the new Tour and Activity Plan application. It can be found here. The Tour and Activity Plan FAQ page can also be viewed here. Please contact your local council with any questions or concerns.
Protecting Your Units Assets: A no-nonsense explanation for protection of unit cash and equipment.
STEM - Scouting's newest initiative is STEM which stands for Science, Technology, Engineering, and Mathematics. There is a whole series of awards for Cub Scouts and Boy Scouts who are interested in this. Some Packs will do a science experiment demonstration from the STEM series at a Pack Meeting.
The Safe Zone - In this area of our Council website one will find downloadable fact sheets and booklets about safety within Scouting. There are safety checklists for meeting places and outings. There are booklets on Shooting Sports Safety and Aquatic Safety, including Personal Flotation Devices.
Youth Protection Training is mandatory with the BSA for adult leaders. To take training, click here. This link will take you to the on-line training center where you can access this and other programs such as Weather Hazards, Fast Start, and Cub Scout Leader Specific Training.
BSA Annual Medical Form (revised 2014). Please destroy any older versions.
California Permission to Shoot Form. The state of California mandates under penalty of law that any minor handling a firearm must have parental permission. Have your parents complete this form and take it with you to camp.
Risk Management is a key component of any volunteer organization. To learn more about what Los Padres Council is doing in this area and access other resources, click here to checkout The Safe Zone. To obtain the Guide to Safe Scouting, click here.
Internet Advancement. You will be taken to MyScouting.org where you will need to log in.
Boys Life is now in its second century. Are all the Scouts in your unit subscribing to this great magazine? For a poster, click here. Special LDS poster, click here.
Popcorn Drive. Trails End Popcorn is a great way for your unit and your Scouts to earn money for Scouting activities. Learn more about the this Fall Popcorn Drive.
Activity Manuals
---
Conservation Manual
While others offer scary predictions about the future of our planet, Scouts and Venturers do something to ensure those dire warnings never come true.

In short, Scouts, Venturers and Scout leaders strive to leave this planet better than they found it.

It's been that way since the days of Ernest Thompson Seton, the first Chief Scout of the BSA and a nationally known conservationist.

The newest and best tool in your arsenal of environmental stewardship is the second edition of the Conservation Handbook. The $3.99 book will be back in stock in November at ScoutStuff.org.

Inside the spiral-bound, 144-page book, you'll find both the whys and hows of conservation.

But first the who. Who is the target audience of the Conservation Handbook? Scouts, Scout leaders, parents, park rangers, land managers and anyone else who is passionate about protecting Earth's resources.

from Bryan on Scouting, October 31, 2016
2018 Summer Camp Programs
Boy Scout Summer Camp, Lifeguard Academy, and Cub Scout Resident Camp will not be held during Summer 2018 as construction continues on the rebuilding of Rancho Alegre following the devastating Whittier Fire in July 2018. We hope to offer a full summer season in 2019. Please keep Rancho Alegre in mind for Summer 2019.?
Cub Scout Day Camps

South Coast - June 22 - 24, 2018

Live Oak (Santa Maria) -- July 9 - 13, 2018

Live Oak (Lompoc) -- July 23 - 27, 2018

Camino Real -- June 11 - 15, 2018

Paso Robles -- June 18 - 24, 2018

National Youth Leadership Training (NYLT) - June 12 - 17, 2018

BSA Medical Form

(March 2014 edition)
Future Planning Documents:
Starting a new unit? There is a special knot for your uniform if you are instrumental in getting a new unit established and running. To learn more about the William Boyce Knot,

click here

.

Council Newsletter Mailing List Update. The new electronic Council newsletter can be disseminated directly from the Council via our secure link direct to your electronic mail list. Each unit should complete the attached form and submit for all their leaders and parents to be kept advised of Council events and major policy changes.