To download and pay for your 2019 annual OA Dues ($15.00 until December 31, 2018; after January 1, 2019, price is $20) either by mail or at one of our Scout Service Centers, please print and complete this form. Please include this completed form with your payment in order to receive proper credit.

If you are mailing your payment, please make check payable to Los Padres Council, BSA, and remit with the form to
Order of the Arrow
Los Padres Council
4000 Modoc Road,
Santa Barbara, CA 93110.
Brothers paying their dues on or before January 31, 2019, will receive one special membership patch.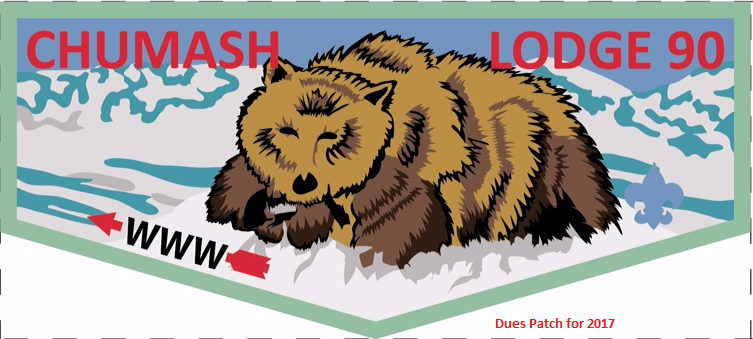 An old favorite Lodge flap is being re-issued this year with a uniquely-colored border as the 2017 Membership Dues patch