Welcome to the 2015 Del Norte Day Camp page. We are excited to have you join us for an eventful week of cub scouting following the theme of "Take Flight". You have only one week left to register. Print out the registration forms and drop them off at the Atascadero Service Center. Please use the mail slot if the store is closed. See you there!
---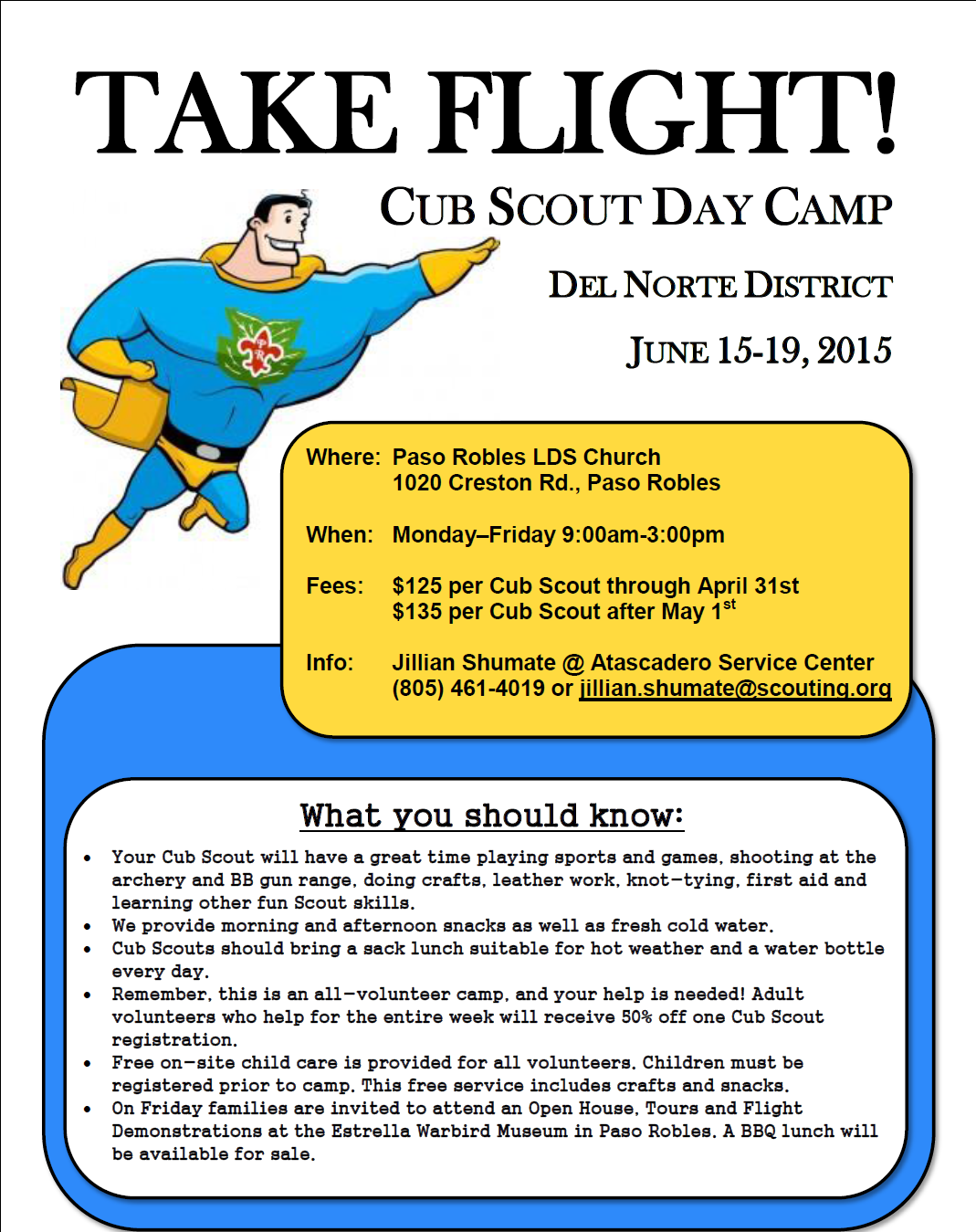 ---
Here's your opportunity for your Cub Scout to attend a week (or more) of Cub Scout Day Camp. This summer there are 6 Day Camps being offered and your Cub can attend any one of the camps. Please go to the Council website,

www.lpcbsa.org

and from the calendar section select your particular district, and then click on the dates for day camp and you will be directed to a page to download an application to attend, as well as volunteer opportunities for you to assist with this great summer experience for your Cub!
---
Download Del Norte Cub Day Camp Forms Here:
---
PASO ROBLES (Del Norte District)

Date: June 15-19
Location: LDS Church, 1020 Creston Road, Paso Robles
Time: 9:00 AM – 3:00 PM, Monday-Friday
Contact: Nicole Hider, nicolehider@hotmail.com